Jamaica: Coup de foudre
There's something you should know about me.
I LOVE Jamaica!
My love affair with this gorgeous country started a few years ago, when I had the opportunity to visit with one of my closest friends. Back in 2009, Leona (of Leona Morelock Designs) and I were invited by Sandals to check out their newest Jamaican resorts—some of the most incredibly romantic and luxurious all-inclusive resorts in the Caribbean.
Since then, I have been back to Jamaica at least ten more times, and stayed at every Sandals resort on the island! I've had the time of my life. Each visit has been consistently wonderful, yet altogether a unique experience every single time. From Montego Bay to Negril, Ocho Rios to Kingston, and everywhere in between, I've fallen in love with Jamaica more and more.
Recently, Joseph and I went on a real vacation. You know, the kind where you turn off your phones and limit your social media interaction... It's rare when we get to sneak away and not call it work. It was going to be his first time to Jamaica, and so I really wanted to make a great first impression. I have to say, as far as these things go, the island of Jamaica pretty much nailed it!
Ya, mon!
We started in Montego Bay, at one of my favorite Sandals Resorts in Jamaica, the impressive Sandals Royal Caribbean; then, made our way to Ocho Rios, where we rented a little SUV and started our journey up and through the mountains—destination: Kingston.
Sooo... driving in Jamaica is not for the faint of heart! They happen to drive on the right side, and many of the secondary roads are, let's say... not as polished as one would prefer. They are working on it, though, Jamaicans will assure you, and will keep getting better as tourism thrives and Jamaica reinvests to further develop its infrastructure.
That being said, driving across the island was one of the most awesome adventures I have ever had and after a 45 minute drive, all uphill, we find ourselves at the entrance to Strawberry Hill. What started as a drink with a view, turned into an overnight treat in their Honeymoon Suite, dinner at their incredible restaurant and a phenomenal experience that left us wanting more. I have a feeling someday we will found ourselves back at Strawberry Hill. Words fail me to describe our experience, so I created a gallery.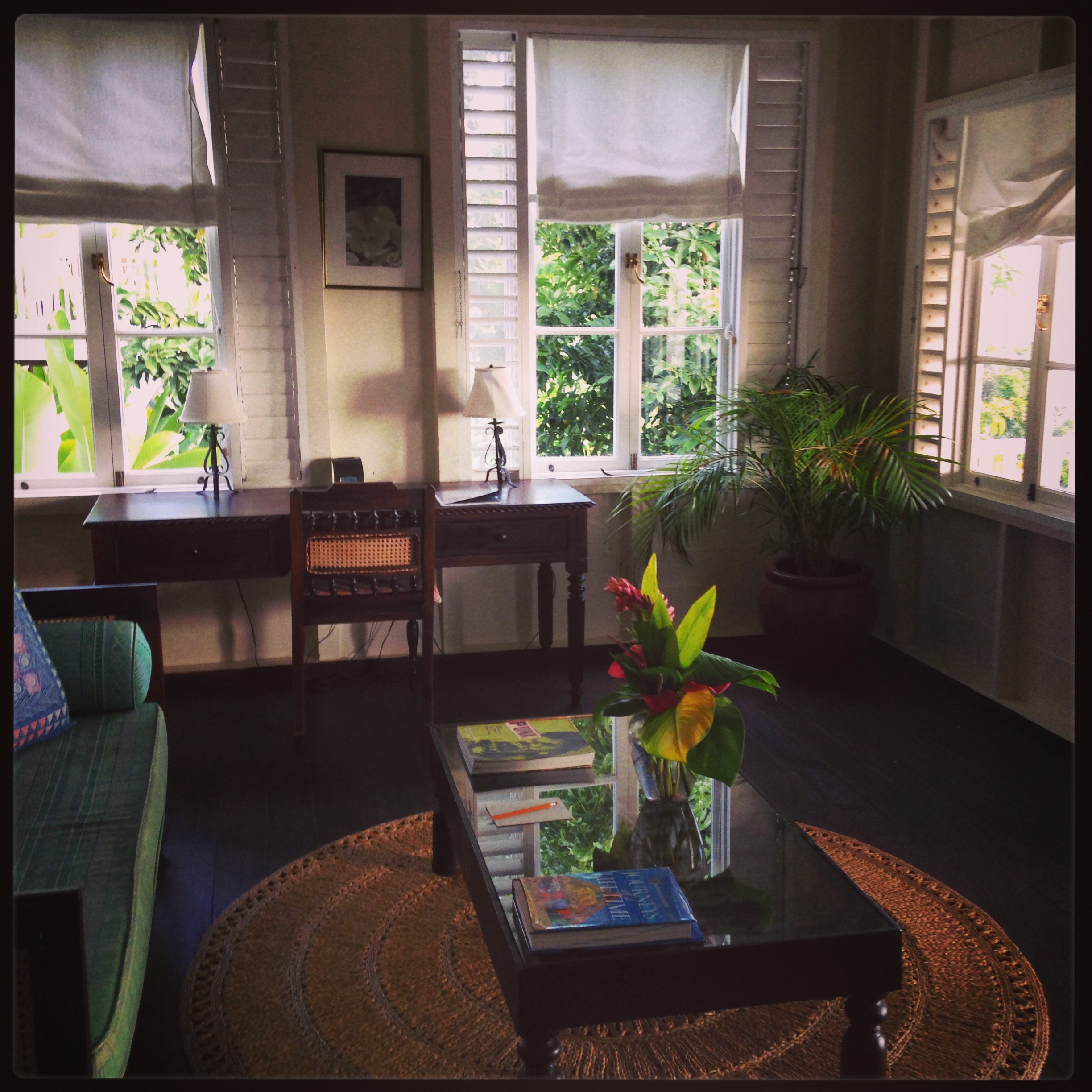 As you can see Jamaica is one of those places that easily makes its way into your heart, and you will never want it to leave. Ya mon!
If you are interested in visiting Jamaica, or any other island in the Caribbean we would love to help you plan your journey. Contact us today or visit our sister company AP Luxury Travel.